TUKUO Live in Concert 2013 CD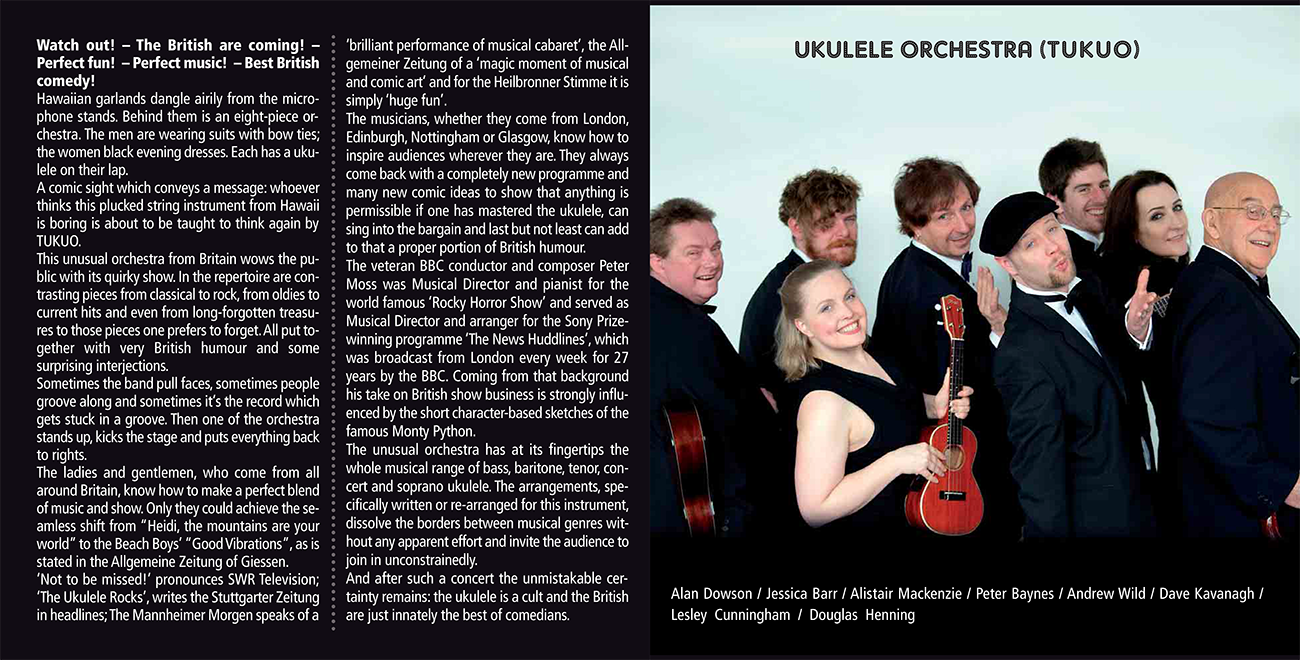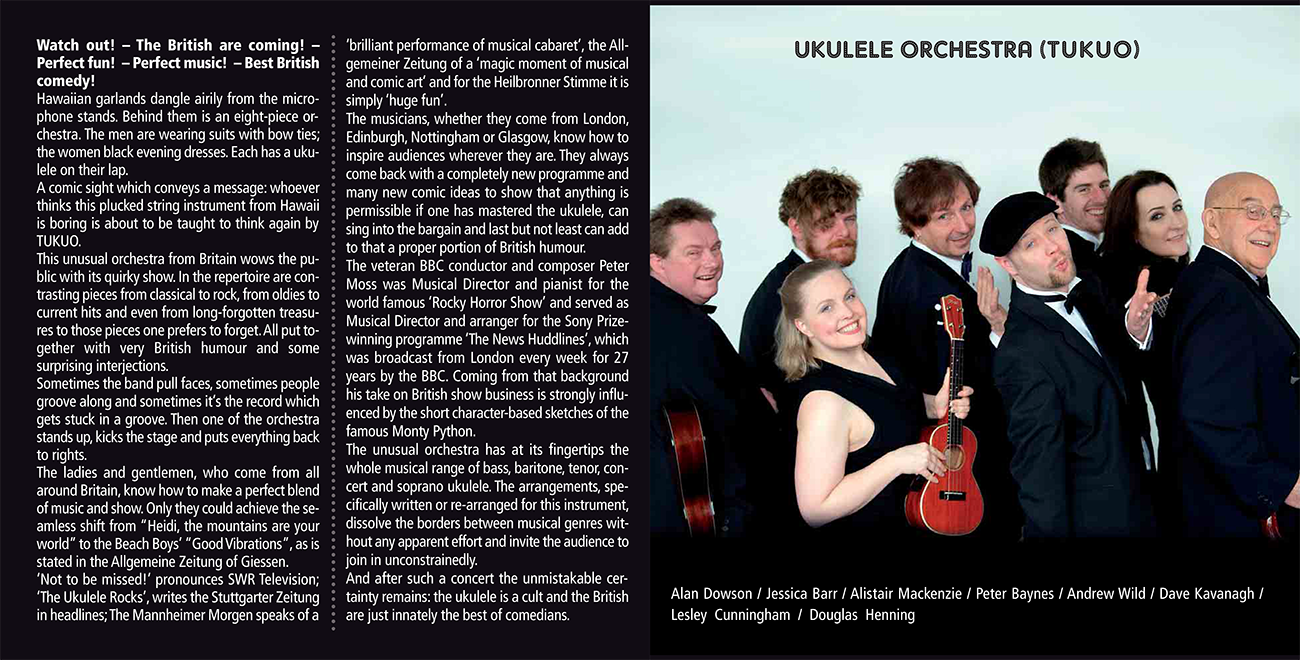 TUKUO Live in Concert 2013 CD
Watch out the British are coming !!
In this quirky recording are contrasting pieces from Rock to Classic and Jazz to Pop with some golden oldies and long forgotten treasures thrown in for good measure, all sewn together with some very British humour.
Track Listing.
Radetzky March
Good Vibrations
I Wanna be like you
The Chain
Jollity Farm
Stayin Alive
Walk Like an Egyptian
He's my sweet fine lord
Sabre Dance
Urban Spaceman
Trail of the Lonesome Pine
Ashes to Ashes
Das Model
007- My name is Bond
Rolling in the deep
Always look on the bright side of life.